Are you finding time to rest? Are you able to pause and find your balance? Are you managing to spend time alone? Are you managing to take care of yourself? Are you keeping up with your practice?
I always found amazing how the energy of the practice and consistency can be so healing, that's why I love hosting retreats. It is a magical space in time where we all disconnect from the outer world to reconnect with our inner world. 
And from those days of reconnection we always learn something, we find another jewel inside, we learn something about ourselves, our lives and we come back home somehow different. 
This time you have to go nowhere. 
At this exact moment you can decide to bring the sun and the ocean to your home.
Give yourself this precious time.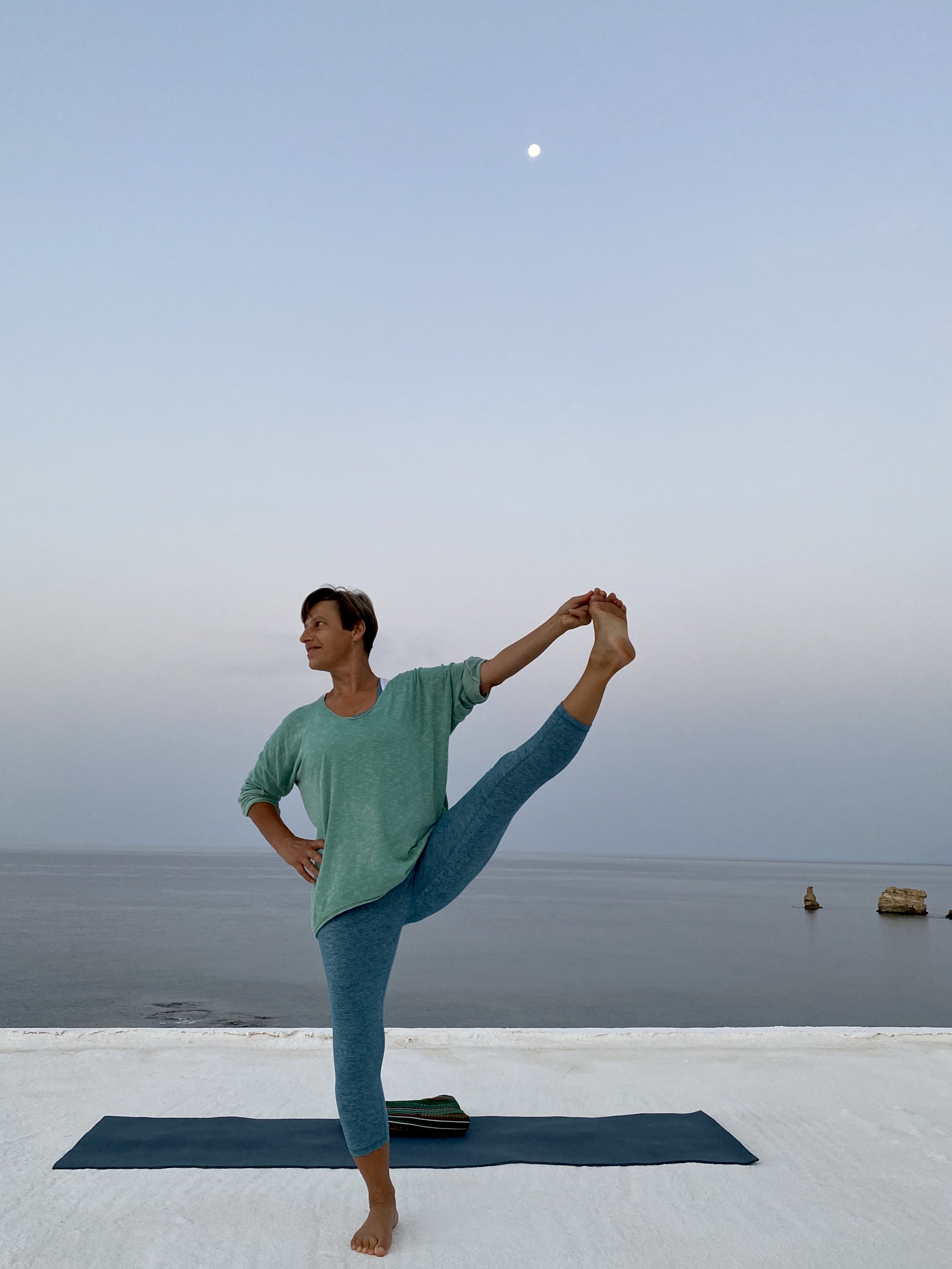 Recorded on the beautiful island of Crete, the retreat is an invitation for you to nourish yourself, to pause and let yourself be guided.
On this retreat we will take a closer look at the 5 Kośas. These five sheaths can also be described as the layers of our being. Our practices will be focused on cleaning these layers and letting our inner light shine through.
Together with me we will undertake a 5-day journey into our body, mind and spirit. We will take a closer look in ways to maintain our inner peace and keep ourselves rooted and connected to our truth.
With daily Jivamukti Yoga classes, meditations and practices to slow down and restore.
It is suitable for all levels.
See you on the mat!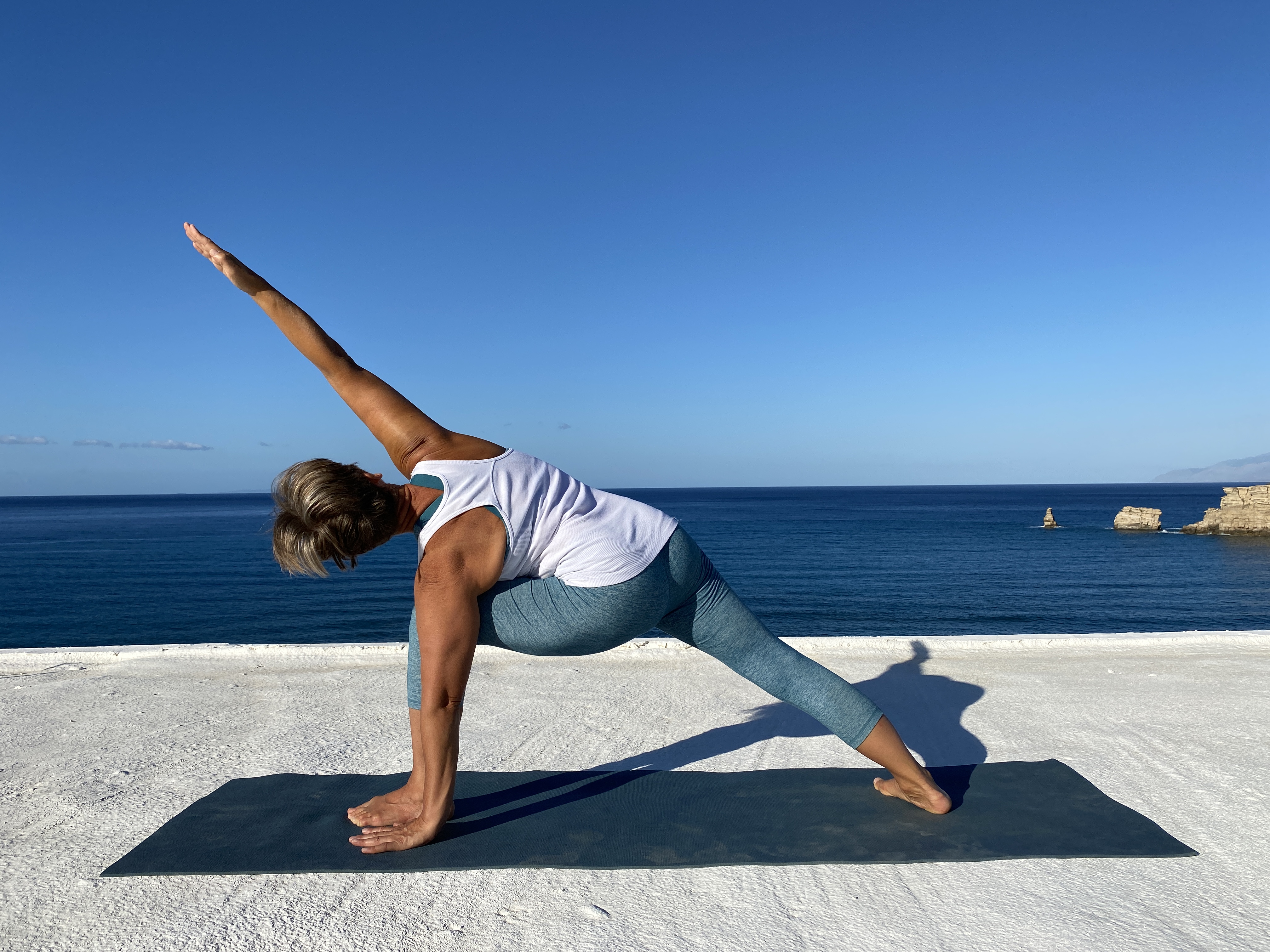 Daily Jivamukti Classes
Through movement and awareness we will explore our bodies and grow together in our practice.
Suitable to all levels.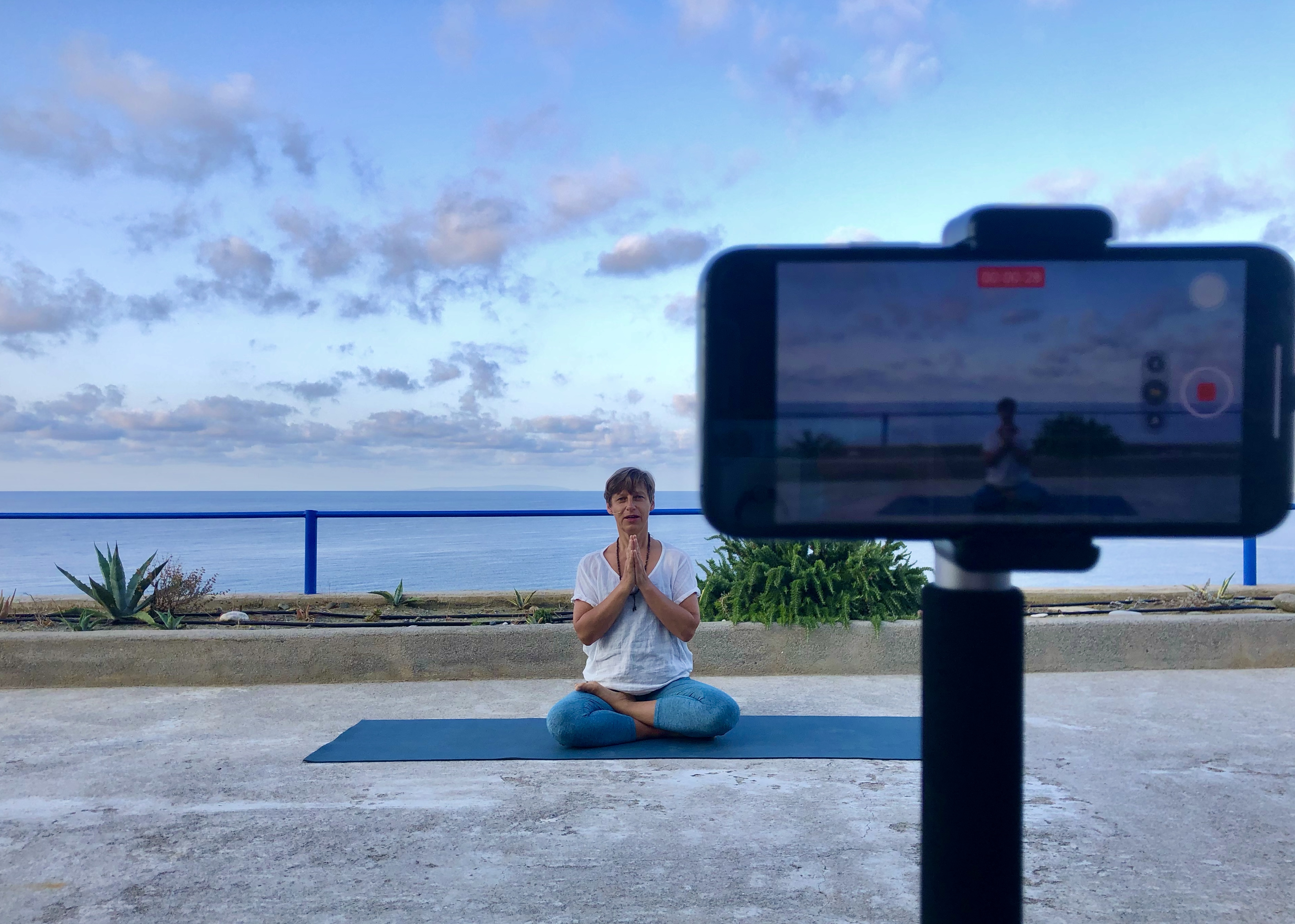 Working with our energy and creating space for us to expand.
Listening to ourselves and finding stillness.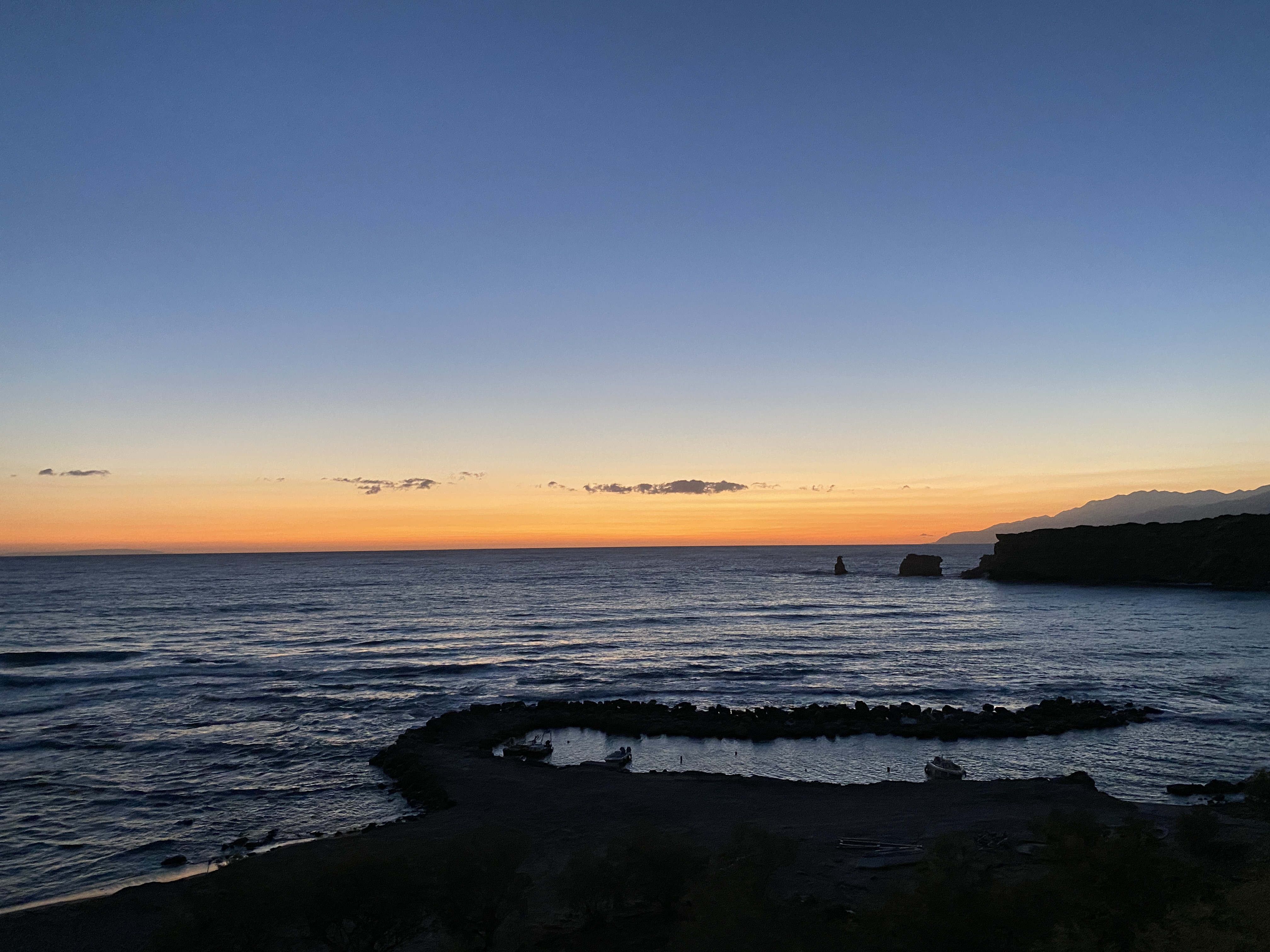 Enjoy the sun, the ocean and astonishing views from the beautiful Tripetra, Crete.
Let the magic come in.
ABOUT ME
My name is Heidi Aemisegger, I'm an Ashtanga, Jivamukti and Vinyasa Yoga teacher (YACEP, E-RYT-500), beyond that, I am a student of life. During many years of practice, study and devotion I also acquired a wide range of knowledge in Pranayama, Yoga Philosophy and Sanskrit which I share now with the world.
I like to inspire people to ignite their inner fire for self-discovery and self-healing. I believe in the healing powers of yoga to overcome the limitations of the mind and for me teaching is not only an act of love, but also part of my mission to bring trust, hope, courage and knowledge to people. 
I founded Ashtanga Yoga Bern. I'm the director of the 300h TT and one of the main teachers of the Yoga Teacher Training Bern 200h.